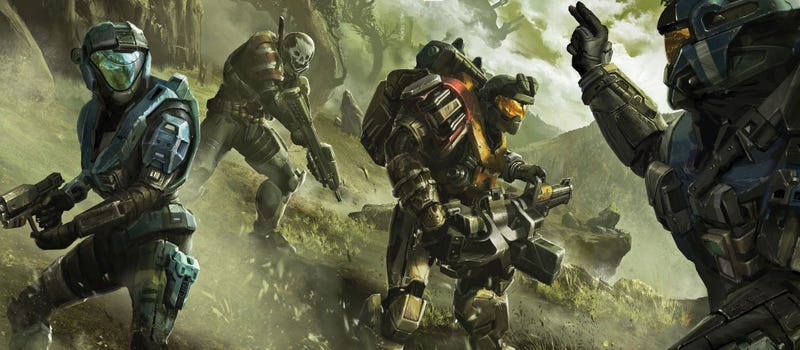 It's difficult to narrow down the list of E3 showcase games to "most anticipated" status because each series has fans fired up for the next installment. But this week, Kotaku bravely picked out its biggest games of E3. We think.
The major console and publisher pressers are watched for the surprises, but they're anticipated because of the games we know will be there. So, to get ready for E3, here's a categorized breakdown of the major performers to look for coming out of this year's expo, which begins Monday. These thumbnail sketches give a good breakdown of the expectations and contexts surrounding them.
Of course, Kotaku's E3 2010 coverage is just getting started. You can always catch up on the latest news from Los Angeles by bookmarking our E3 2010 tag, and join the scuttlebutt, gossip and commentary by hashtagging your comments #e32010.
With that, here is Kotaku's weeklong preview of the big games of this year's E3:
• These Are the Big Shooters, We Think - Halo: Reach, Call of Duty: Black Ops, Medal of Honor, Gears of War 3, Killzone 3, Crysis 2, that's barely the tip of it, too. It's going to be a big year for shooters, even though most years normally are.