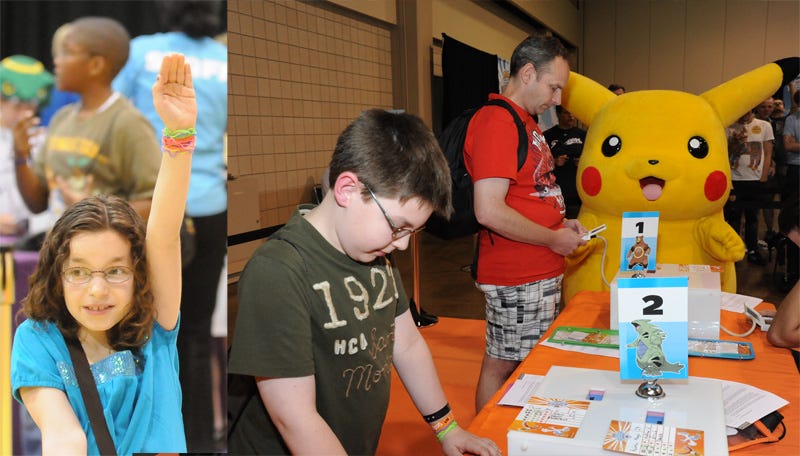 Nine-year-old Grace Arnold took home the first place trophy for the Junior Division at the 2010 Southeast Regional Pokémon Video Game Championships. Her 13-year-old brother David won the Senior Division. Their father came in second.
If just one of the Arnolds place in the Nationals, it would mean the family's third trip to the World Championships.
A 44-year-old vice president of operations at a financial company, father Glen Arnold first heard about the Pokémon Video Game Championships from a Kotaku post two years ago. At that first event, young Grace won a spot in the World Championships in Orlando, Florida.