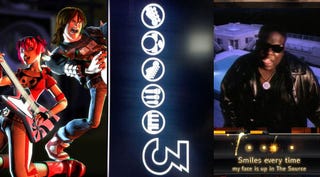 You might not be ready to rock, but the E3 gaming expo is ready to rock you.
Last year, music games headlined E3 in a major way with Paul McCartney, Ringo Starr, Yoko Ono and Olivia Harrison taking the stage at Microsoft's press conference. It's hard to top the Beatles. This isn't about topping the Beatles. This is about the biggest music games at this year's E3.
These are the big ones of next week's huge E3... we think!
DJ Hero 2 (PS3, Xbox 360) The turntables return! DJ Hero, Activision's disc-jockeyfication of Guitar Hero, is getting another installment. It didn't do well enough as expected perhaps, but it did well enough.