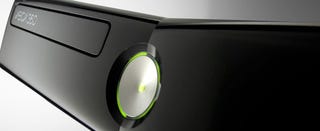 The Xbox 360 was the first of the current generation of home consoles to launch, all the way back in 2005. If you haven't decided to buy one by now, is there any reason to buy one, well, now? [UPDATED for the holiday season of video games.]
Consider this guide our formal advice on whether you should buy an Xbox 360 or not, and if you do, which games you should get.
[This post was last updated on November 23, 2010 and will be updated if events, news, games, prices or acts of nature cause our opinion to change.]
If I Don't Own A Console, Should I Buy An Xbox 360 Now? ANSWER UPDATED, 11/23/10
Yes.. When we last updated this guide in late September, we advised people to hold off on buying a 360. The hyped but unproven Kinect sensor was forthcoming, with specially-priced Kinect-360 bundles promised for November. Without being able to ascertain whether Kinect was going to be a must-purchase this holiday season we had to tell people to wait.
That has changed.
The Xbox 360 is an undeniably top-caliber gaming console. We recommend getting one in order to enjoy both its exclusive games and if you need support for a great array of third-party games. What we can't recommend yet, however, is Kinect, an impressive piece of technology that lacks a must-own game.
But What If I've Already Got A PS3? Should I Buy One Now? ANSWER UPDATED, 11/23/10
No. Most games are released on both systems, most play (and look) just fine on both systems, and most of the important multimedia capabilities (Netflix, movie stores & DVD playback) are available on both, so unless you really want to play an exclusive series like Halo or Fable, you should be fine with just a PlayStation 3.
The on-demand ESPN service is slated for the Xbox 360. No word of it coming to the PS3.
Kinect may be a big differentiator down the line, since there are no signs of PS3 getting audio-visual technology beyond its current PlayStation Eye camera/mic, but Kinect is too unproven to demand you double up on purchases yet.
Be warned, PS3 owners, the 360 has a nasty habit of grabbing timed downloadable content exclusives, as they did with the expansions to Fallout 3 and Call of Duty: Black Ops. But those eventually tend to make it to PS3s too.
But What If I've Already Got A Wii? Should I Buy One Now?ANSWER UPDATED, 11/23/10
Yes. The Wii excels in certain roles, like Nintendo titles and social games, but is severely lacking in just about everything else, from sports games to role-playing games to shooters to action titles. It's also missing DVD playback, high definition support, true surround sound and a capable online network.
The Xbox 360 has all those, so in many ways would be an "upgrade". And if you don't care about any of those things, and just want to have fun with friends? Kinect is a motion controller that doesn't need a controller, and will usher in a whole new range of party games to replace Wii Sports and...Wii Sports Resort. See that strikethrough? That's us saying nothing in the Kinect launch line-up comes close to the magnificence of the Wii Sports games.
What Else Does It Do Besides Gaming? ANSWER UPDATED, 11/23/10
The Xbox 360 is home to a wide variety of non-gaming applications, from entertainment to social networking. The Netflix movie streaming service is probably the most useful, though Microsoft's own video marketplace allows you to store movies to your hard drive for more convenient viewing.
Music can be played via the Last.FM service, and users can access both Twitter and Facebook through their console. The Xbox 360 can also play DVDs, and if you've got a Windows PC with Media Center, you can connect the two so you can watch videos, play music and browse photos. In fact, it does just about everything you'd want it to do except browse the internet (the 360 is the only console this generation, handhelds included, to not at some stage include an internet browser).
The Xbox 360 offers live and on demand sporting events via a new ESPN3 service, though beware that it is only available in regions where the web channel is supported by Internet Service Providers. (Scroll to the link included in the answer to the first question of this ESPN3 FAQ for a pop-up window that will help you determine if you're in an ESPN 3 area.)
As of October 2010, the console also now supports the AT&T U-Verse streaming TV service, which requires a separate paid subscription.