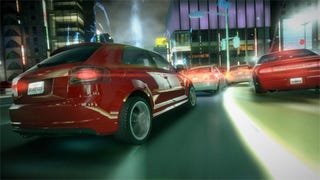 Wondering whether Blur is worth taking for a spin? Does Alpha Protocol feel like a game still in beta? What the hell is X-Scape? Let a week's worth of Kotaku video game reviews answer those questions and more. Round up!!
Alpha Protocol Review: Not Quite The Omega
"The espionage RPG" stumbles its way into our hearts, giving us a chance to fulfill our dreams of role-playing as a spy. If only it were more technically sound...