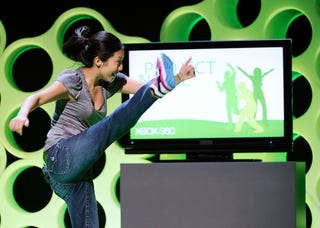 A year ago, three companies predicted, planned and promised to you, the gamer, many things about the future of the PlayStation 3, Xbox 360, Wii, DS and PSP. Someone had to separate that hype of E3 2009 from the reality of the 12 months that followed. How about us?
PS3 and PSP
Coming in with the lowest grade was the ambitious Sony, whose powers of PlayStation 3 and PlayStation Portable prognostication merited them a C, to the consternation of many a Kotaku-reading Sony fan.
Sony had the biggest miss out of all the E3-promising that was going on (dating their ambitious new motion controller for the spring), missing on several PSP release dates and MAG's, as well as using smoke and mirrors just a bit more than their competition, stating technically true statements that just might have given the wrong impression. For example, Sony had promised more than 35 exclusives for their system without noting that two thirds of those games would be downloadable titles — good games, but not the kind of games that are typically counted when boasting of volume of exclusives.
But, hey, if we were grading for ambition, Sony would get an A. They did not play it safe, predicting a comprehensive digital-release plan for all forthcoming PSP games (which was almost dead-on), a full-fledged Final Fantasy their competitors won't get and, yeah right, the someday release of Gran Turismo 5!
Read all about it and judge for yourself: One Year Later, Did These PS3 and PSP Promises Come True?