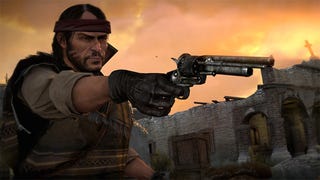 It was a week of "transmedia" entertainment in the world of Kotaku reviews, with big games like UFC Undisputed 2010 and Red Dead Redemption (finally!) reviewed alongside new books and movies. What's next? Reviews of chicken sandwiches?!
Red Dead Redemption Review: Feel Good Outlaws
Our most glowing review of the week goes to Rockstar's wild west open world adventure, with its stellar single-player and great online dust-ups. Bugs and nitpicks aside, highly rewarding.