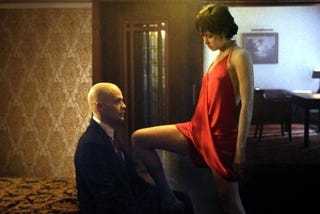 They are making another movie based on the Hitman video games. Why?
Well, because the first one made money. It grossed nearly US$40 million in the US, but did much better abroad, pulling in over $60 million. The film's budget was $30 mil.
Studio Twentieth Century Fox has scribe Kyle Ward (Uncharted movie script, Kane & Lynch script) attached to do the script. Actor Timothy Olyphant played lead Agent 47 in the first film, but is not confirmed for the sequel.