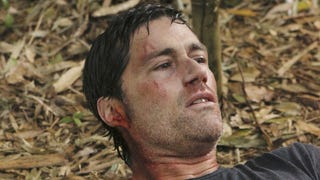 Lost went out, last night, like the first Star Wars movie, in the same excellent, sweet way.
Beyond the defeat of a man in black, here was a group of friends, gathered joyously in a smiling, winking celebration of the bond that enabled them to triumph together.
Star Wars: A New Hope ended with Han and Luke, Leia and Chewie, even the droids, all knowing their special secret: that together they had accomplished great things. So too was it with Jack, Kate, Sawyer, Hurley, Desmond and the rest.
If Lost's sixth and final season was at risk of being stereotypically male, a show suddenly about war and action and bad guys, its finale proved that Lost's most crucial matters were those stereotypically female: love, community and a yearning to express deeply affectionate emotion.
The show was about friends who were linked before they ever crashed, who were drawn together repeatedly by the outside hand of Jacob and The Others and so many forces other than themselves, and who found final blissful release in the flash-sideways when it was they — no one else — who brought them together one more wonderful time. It's little surprise that the meeting of their own making appeared to be the most joyful one.
Purgatory, Sort Of
I had fallen for false leads. I thought season six's flash-sideways was a timeline divergence, a possible ramification from the explosion of the bomb that concluded season five.