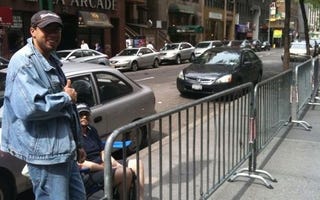 NEW YORK CITY - They were a line of two.
William Francis and Julio Sarmiento took to the streets of Rockefeller Center Friday night to wait nearly 50 hours for a video game.
They knew there was a good chance that if they showed up Sunday morning they'd still likely form the front of a line for people waiting to buy Super Mario Galaxy 2 from the Nintendo World Store when it opened at 11 a.m.