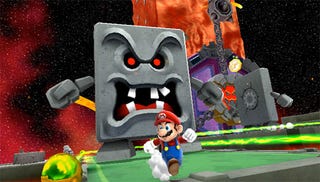 Our week's worth of reviews of games new and still unreleased was as varied as the power ups of Super Mario Galaxy 2, games that range from the high-speed racing of Split/Second to the old-school platforming of Rocket Knight and Bit.Trip Runner.
'Possums, princes and plumbers all suffered the scrutiny of Kotaku's video game reviews. Make sure you didn't miss any by checking out our weekly round up.
Super Mario Galaxy 2 Review: In Praise Of Superfluous Mario
In which Stephen Totilo explains why you need this needless game, in which, from what I hear, Bowser kidnaps Princess Peach. We're checking in with Nintendo to see if that's accurate.