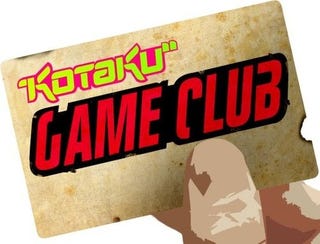 Attention to those of you planning to play Alan Wake. Read this first, so that you can play — and discuss — the game with the rest of Kotaku.
I am delighted to announce that after the tremendous success of the Game Club's look at and discussion of Modern Warfare 2, we're bringing it back to discuss Alan Wake.
Over the course of the coming weeks we will be hosting a community discussion about a game that I believe could be one of the best of the year. As I've said before, my hope is that the Game Club will get me, you and all gamers who participate to look beyond the graphics, the gameplay, the routine and perhaps think about games the way people think about a good book or a good movie.