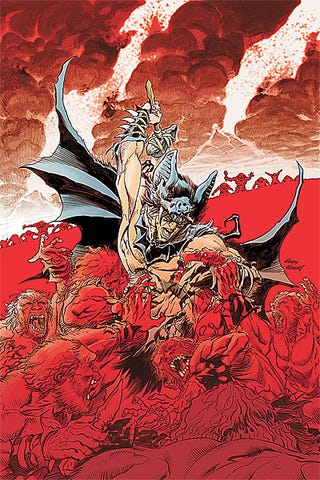 They sort of killed Batman last year. This week, they sort of brought him back.
Batman was never actually dead, even though in last year's Final Crisis, Superman thought he had a Batman corpse in his arms. I don't recall publisher DC Comics even pretending Batman was dead. Who would believe that Bruce Wayne got killed? Nah, he got thrown into the past and is "now" on his way back, as chronicled in this week's Batman: The Return of Bruce Wayne.
I've already lamented the excessive use of death (and by extension faked death) as a super-hero storytelling narrative crutch. More often than not, deaths and resurrections of heroes and villains are unimaginative ways of signaling that This Story Is Important. I've also established that I'm a sucker for anything Grant Morrison writes, so these Batman tales get a pass from me. But what I'm struck by, thinking about these types of stories in a video game context, is how The Return of Bruce Wayne has no obvious analogue in video games.