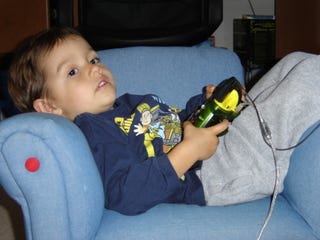 Tea-Bagging! Salty language! Racism! There seems to be plenty of reasons why you shouldn't let your child go online to game until they're ready to drive.. or vote... or drink. But what about the benefits?
Gaming has a lot to teach, both overtly and covertly.
One of the best lessons you can take away from gaming is how to communicate, to take direction or to be a leader, to make friends and share experiences, but none of that is possible on a console locked away from the rest of the world. So when my son came to me shortly after his ninth birthday to ask if he could use some of his savings to buy an Xbox Live account I OKed it, but with some rules, lots of rules.