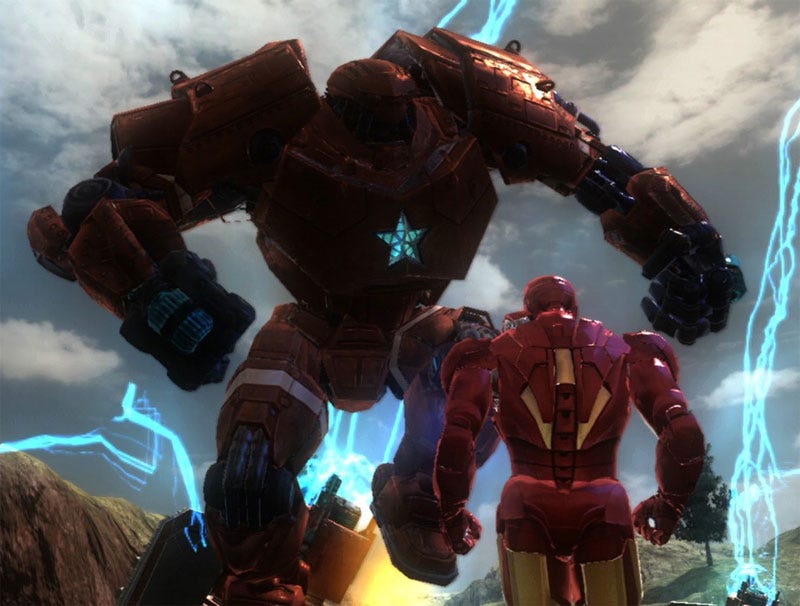 Sega's movie tie-in for Iron Man 2 can't possibly be worse than its movie tie-in for the first Iron Man film, can it?
After the Iron Man video game that accompanied the first entry in Marvel's film franchise failed to impress, Sega went back to the drawing board. Bringing in award-winning Marvel scribe Matt Fraction to work on the story and promising that the rechristened Sega Studios San Francisco was actively working to right the wrongs they perpetrated as original game developer Secret Level, it seemed like there was no way Sega could repeat the failure of the first game.
In a way, they didn't.
Loved
A Comic-Worthy Tale: Matt Fraction is an Eisner Award-winning comic book writer for a reason. The current writer on The Invincible Iron Man, Fraction gives the characters he writes, even the ones encased in impenetrable armor, a warmth and humanity you don't often see in the comic book medium, while delivering a story that flows naturally from one plot point to the next. Tony Stark's enemies have made off with a copy of his artificially intelligent butler, J.A.R.V.I.S., and are planning to use the advanced learning program to power the ultimate weapon. It's a story that would make for a great comic book or mini-series. It's just sad that even a fraction of Matt's talent had to be wasted on this game.
A Sense of Scale: Scale was the main problem I had with the first Iron Man game. While taking on tanks and planes was satisfying enough, fighting human-sized characters didn't cause the camera to zoom in close, so it felt like you were suddenly playing with action figures instead of inhabiting the Iron Man armor. This is one area Sega got right in the second game. The camera zooms in and out so that fighting always feels somewhat believable and real, whether you're firing missiles at a helicopter or kicking an armored enemy in the face with your big metal boots.
Points for Trying: I have to give Sega Studios San Francisco a point for attempting to include a research and fabrication element to Iron Man 2. Its implementation might be poor, but giving players the ability to spend points on unlocking new tech and weapons gave the proceedings a certain "Tony Stark, scientist" feel that fits very well with the tone of the film franchise.
Hated
A Muddy Mess: One of the few highlights of Sega's first attempt at an Iron Man movie tie-in were the graphics, particular those associated with the game's protagonist. Iron Man looked gorgeous, and being able to tool around in an almost perfect recreation of the movie suit, functioning air foils included, almost made up for the game's faults. This time around Iron Man, War Machine, and the rest of the unlockable suits feature muddy, blotchy textures that suffer from pixelation when up close, just like the rest of the textures in the game. The air foils from the last game are nowhere to be seen. And the character models, which seemed impressive in this cut scene? That's not a cut scene, it's an advertisement. You won't find anything like that in this game. Misleading? Very much so.