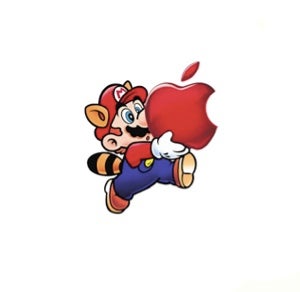 In March 2006, Nintendo released the DS Lite. The portable kicked off a wave of Apple comparisons. Here's why:
The DS Lite was first released in white - iPod white. The DS Lite's color scheme mirrored the iPod of the day, and even Nintendo's simple, modern packaging seemed Apple-esque. The DS Lite was not, however, a copy of the iPod. And Nintendo was not ripping off Apple. But in a pre-iPhone world, the company did seem to be influenced by Apple.
Nintendo's releasing continuous revisions of its Nintendo DS also seemed to take a page from the Apple playbook. It is important to note, however, that historically Nintendo has never been shy about releasing multiple revisions of the same product.
Back in summer 2006, there were rumors circulating that Apple could possibly buy Nintendo. (This was, of course, before the full effects of the Nintendo juggernaut had been comprehended.) Certainly, rumors like this have long existed, and I personally do not feel that they carry much, if anym weight. People feel passionate about Apple. People feel passionate about Nintendo. This rumor is most likely a result of that.