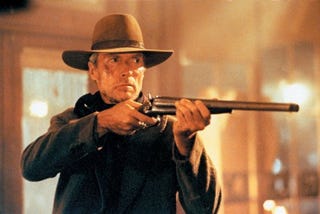 I've killed women and children. I've killed everything that walks or crawls at one time or another. And I'm here to kill you, Little Bill, for what you done to my Weekend Coupons.
Sorry they're a day late Mr. Munny. Here are your coupons. Now, if you'll just lower that shotgun ...
Hardware
• Reminder: The new black Nintendo Wii bundle is out today. It gets you both Wii Sports and Wii Sports Resort.