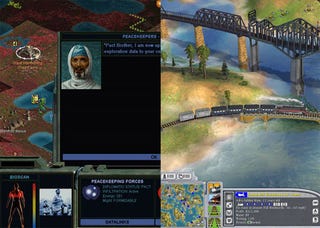 During our chat with Sid Meier earlier this week, fans couldn't help asking about classic games like Alpha Centauri and Railroad Tycoon. They want sequels.
While Meier couldn't reveal any in-development titles, he did add them to Firaxis' list of games to possibly revisit someday.
You'd think a man like Sid Meier, father of Civilization, Railroad Tycoon, Pirates!, and C.P.U. Bach would get tired of the constant sequel requests from fans, but Wednesday's guest on the Kotaku Talk Radio podcast takes them in stride.