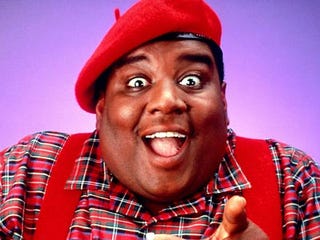 Talk about cramming it all in at the end of the quarter. First the Modern Warfare team decided to sue Activision for the GDP of East Timor (roughly) Then it got interesting.
Activision landed a big rebound hookup with a 10-year publishing deal with Bungie, who would have been in the spotlight anyway because the Halo: Reach beta opened for early play. A first look at Fallout: New Vegas and the first screens from Bulletstorm also graced the end of the week. The Black Wii finally arrives? A Super Street Fighter IV review? Sorry, this week will be remembered for one story and one story only:
Fahey reviewing a goddamn beanbag.