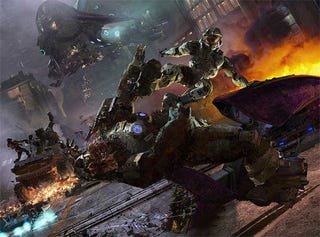 Bungie is a game developer that likes to create new universes and then fully explore them.
Games Marathon and Myth both led to three titles, while the Halo universe will deliver six by the time Bungie is finished with it and likely more from Microsoft.
Their deal with Activision for a yet-to-be named action game set in a new universe will likely be no different. The game will be, Bungie's Brian Jarrard told Kotaku, a title with ambitious plans of scale, one that will entail spending a lot of time in a new universe.