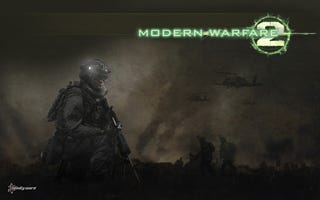 Cross a few more names off of the Modern Warfare 2 credits as the departures continue from Activision studio Infinity Ward. [Updated with one more name]
Senior designers Mohammad Alavi and Chad Grenier (update: and Brent McLeod) are out, along with programmer Chris Lambert and designer Jason McCord.
That brings the list of departures from Infinity Ward up to at least 17 since the start of the ongoing Modern Warfare drama. This saga became public in March when IW heads Jason West and Vince Zampella were fired by parent company Activision due to alleged wrong-doing including acts of "insubordination."