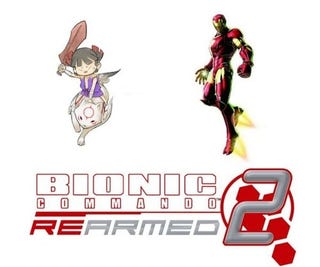 While Marvel Vs. Capcom 3 was certainly the biggest news to come out of last week's Capcom-centric game gathering, it was by no means the only news.
Capcom also revealed that Bionic Commando ReArmed 2 was in development and confirmed that Okamiden was indeed bound for U.S. DSes.
Here's a run down and summary of all of the big news that came out of the event. Keep in mind this is only a digest of the dozens of stories we have coming to you from the event. You'll want to come read all of our stories over the course of the week to dig down into the nitty, gritty of this news.
As it rolls out you'll find all of it here.
Marvel Vs. Capcom 3




As predicted, as expected, Capcom's biggest news was the coming of Marvel Vs. Capcom 3 next Spring. While the company kept most of the details to themselves, they did talk a bit about the making of the title and what we can expect from it.