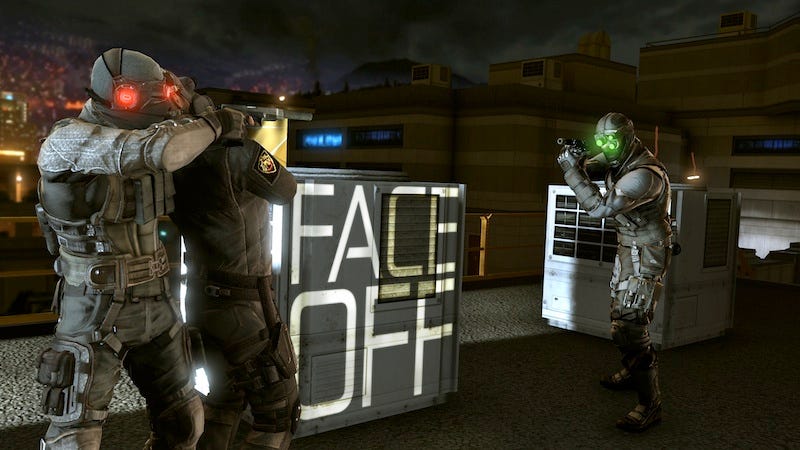 I had a problem. I had to complete the Splinter Cell Co-Op campaign, but my co-op buddy was gone for the weekend. So be it. I turned on the game and prepared to wield two controllers.
Let me take you back to last Friday, when I decided to — ugh — work from home so that I could finish the co-op campaign of Splinter Cell: Conviction.
I had finished the solo campaign on my own and had found a stolen moment here or there to network my review copy of Ubisioft's game to that of MTV's Russ Frushtick. But Friday was the last day we could play and a certain lawsuit (and dinner plans) was causing just enough distraction that I knew we wouldn't finish.