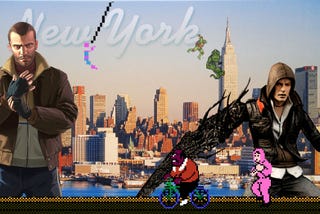 Apparently a lot of you are sick of playing video games set in the city in which I live.
Last week, from the comfort of my desk at the Gawker Media offices in New York City, I reported about an event I attended in the TriBeCa neighborhood of New York City about a new video game that will be set in New York City.
That game is Crysis 2, and many of the comments I saw in reaction could be summed up as "another one?"