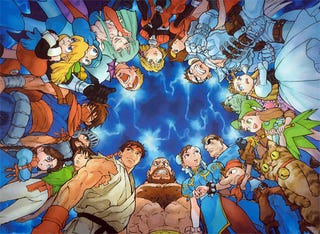 Word of a new Marvel Vs. Capcom game could be heading our way in the coming months if rumors from website Team Spooky can be believed.
And here's why I think they can: The poster over on Team Spooky saying that Marvel Vs. Capcom 3 is inbound is the same person who last summer leaked the entire Super Street Fighter IV roster and got it right.
There's also my interview with Tatsunoko vs. Capcom: Ultimate All-Stars producer Ryota Niitsuma from earlier this year.