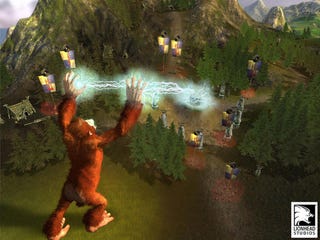 In the beginning, I played video games. And, often, I played the role of God.
Make that: slightly after the beginning. I was born in 1976, went to Catholic school and was an altar boy, had an Odyssey 2 in the early 80s and eventually a Super Nintendo plus a library of game cartridges that included ActRaiser, a 1990 game that let me play as a god who could float above the people, sending clouds to water their crops, or venture down to earth to smite evil.
As a child I read about God, talked about God and prayed to God. But it was only video games that allowed me to pretend to be God. And through the years, I would discover, through video games, the various types of God I might be.
The Divine Role-Playing Device
This is one of the things people who don't play games wouldn't understand or that they would understand incorrectly. Society knows that games let us pretend to be killers, It knows that really well. I don't think it knows that, in this medium that so often eschews reference to actual religions — or strikes such things out — we who play games role-play as god all the time.