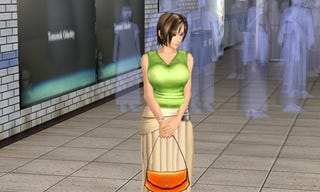 In spring 2009, the Western media caused a brouhaha over computer game Rapelay. The game was released in 2006, and CNN is only now covering the controversy. Why?
To bring everyone up to speed, Rapelay allows the player to have his way with the game's three female characters. The title is out of print and after the game started to get flak, Illusion, the company that created Rapelay, pulled the title from its website.
"We are simply bewildered by the move," said Illusion spokesman Makoto Nakaoka. "We make the games for the domestic market and abide by laws here. We cannot possibly comment on (the campaign) because we don't sell them overseas." New York-based Equality Now kicked off a campaign in May 2009 "against rape simulator games and the normalization of sexual violence in Japan".