The NBA Jam fan page on Facebook rolled out another five screens of the upcoming reboot of the beloved arcade/early console classic. We now know the names of eight more players who'll be appearing in the game. They're identified inside.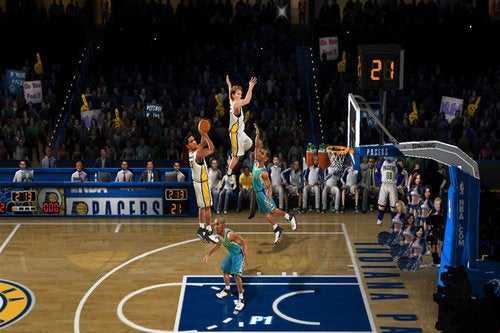 S
Indiana's Danny Granger (shooting) and Mike Dunleavy versus New Orleans' David West and Chris Paul.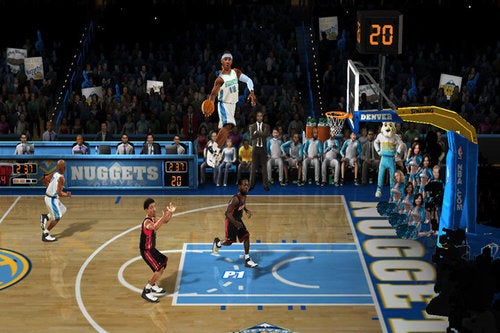 S
Denver's Carmelo Anthony (dunking) and Chauncey Billups versus Miami's Michael Beasley and Dwyane Wade.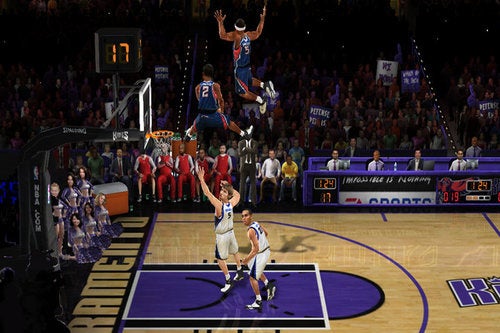 S
Atlanta's Joe Johnson (dunking) and Josh Smith versus Sacramento's Kevin Martin (since traded to Houston) and Andres Nocioni.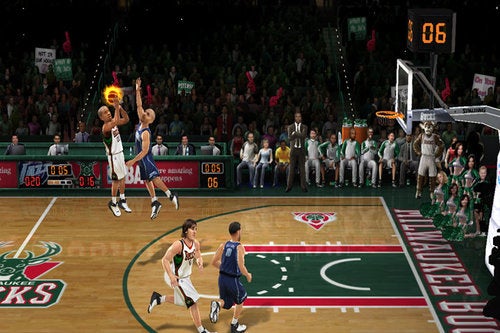 S
Milwaukee's Michael Redd (shooting) and Andrew Bogut versus Utah's Deron Williams and Carlos Boozer. Where's the Bucks' Brandon Jennings?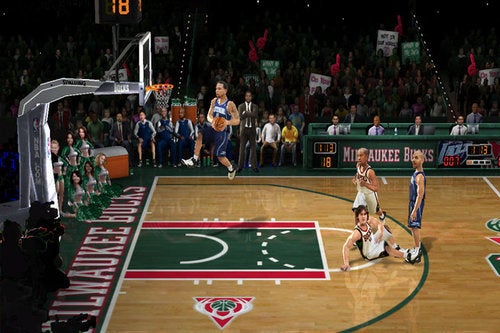 S
The Jazz's Williams (dunking) and Boozer versus the Bucks' Bogut (on ass) and Redd.