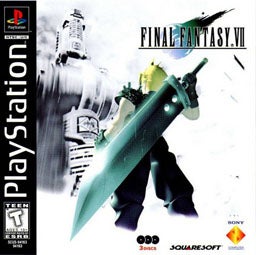 Creative types like game directors saying they'd love to do a remake of Final Fantasy VII, that's one thing. But now the CEO himself says the company will, at least, "explore the possibility" of doing so.
Yoichi Wada, the president and chief executive of Square Enix, told Siliconera that the company has heard its fans' pleadings to remake FFVII, made nearly 13 years ago for the original PlayStation.
"Right now we don't have a clear direction, but many fans have requested we remake Final Fantasy VII," Wada said. "We're going to explore the possibility - whether or not we're going to do it, if we're going to do it, and the platform."
Previously, Final Fantasy XIII director Motomu Toriyama said Final Fantasy VII was the remak he wanted to do most. "If we can get the number of people we need by all means that would be the one I would really want to remake."