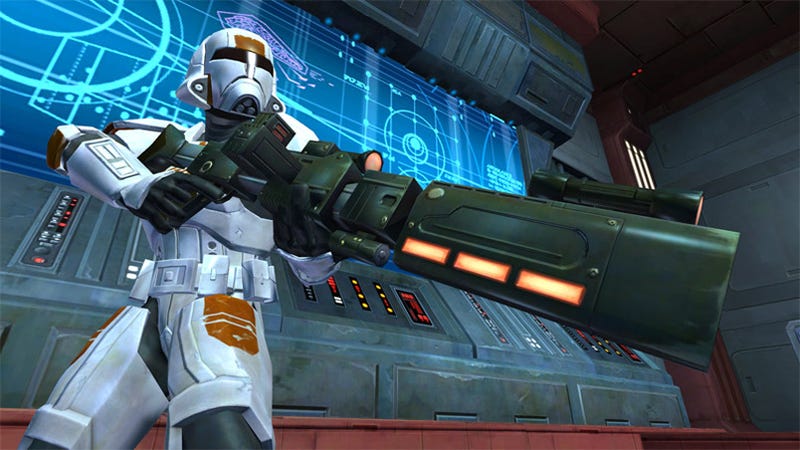 For about fifteen bucks a month, you can play World of Warcraft or most other massively multiplayer online games. That's the genre standard. Could the next big MMO, Star Wars: The Old Republic shake that up?
In an interview with Kotaku at Game Developer's Conference in San Francisco last week, Ray Muzyka, general manager of BioWare, the studio creating The Old Republic, said that the game's not-yet-publicized pricing plan will "be more of the traditional business model with maybe some twists as well."
While the publicity machine for The Old Republic has churned out trailers, screenshots and even hands-on opportunities with the game, the people behind the forthcoming online epic have kept quiet about two essential details: When the game will be out and what it will cost.