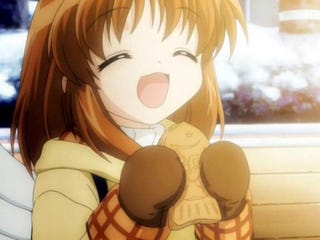 What do you think happened after some of Japan's most famous manga creators showed opposition to a Tokyo proposal that sets out to ban provocative "visual depictions" of characters who appear to be 18 years-old and younger?
The Asahi Shimbun reports that the bill has been put on hold. Manga artists Go Nagai, Tetsuya Chiba and Machiko Satonaka appeared at the Tokyo Government Office on March 15 to show their opposition to the proposed legislation.
As Kotaku pointed out previously, Nagai and Chiba are two of the most well-known living mangaka (manga creators) with Nagai responsible for magical girl manga Cutie Honey and robot manga Mazinger Z and Chiba for iconic boxing manga Ashita no Joe. Shojo manga creator Machiko Satonaka received a Lifetime Works and Cultural Activities award from the Japanese government. All three are big time, mainsteam Japanese mangaka, and their opposition to this proposed legislation shows just how unpopular it is with the manga industry.