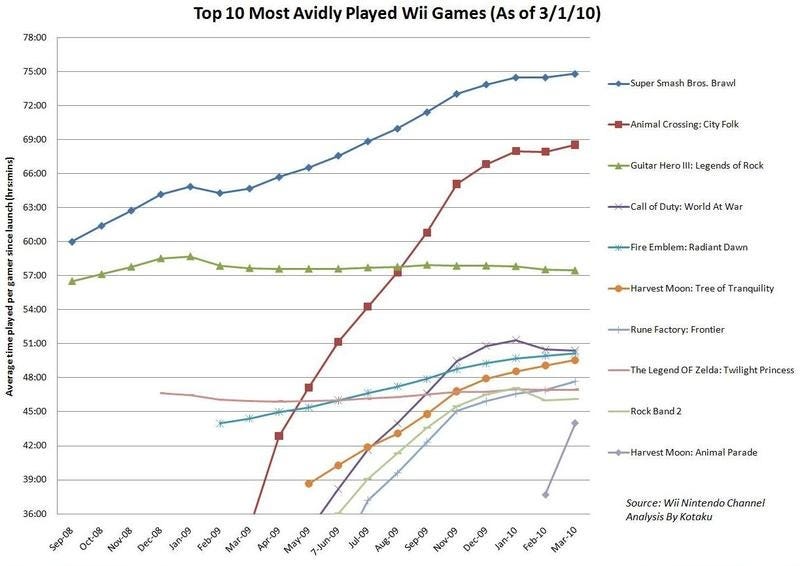 At last, a new game on the list!
Welcome back to Kotaku's monthly look at the 10 most avidly-played Wii games, our so-called "measure of pleasure," that charts which Wii games collect the least dust. Lego Star Wars has fallen to #11 thanks to the arrival of Harvest Moon: Animal Parade. People sure do like playing their Harvest Moon games a lot.
(Click the chart to enlarge)
For many months, the same games have appeared in this top 10, based on data pulled from Nintendo's official tracking service of Wii users (full explanation of where the numbers come from below). The lack of a new entry has been disappointing, but understandable. These top 10 games each average more than 40 hours per person who plays them. Any new games have a long way to go before they reach that threshold, and some just don't have enough content to come close.
New Super Mario Brothers, for example, is only at 22 hours per player as of March 1. The surprisingly hot-selling Just Dance has been played, on average, just over five.