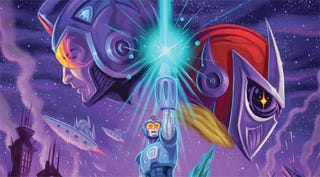 What freaks out an old-school gamer more, a Sonic kart-racer or a Mega Man with an easy mode? We have reviews of those games and more, plus two unoriginal movies, all subjected to our subjective blue-and-red judgments this week.
The Secret Armory of General Knoxx Micro-Review: Hot Coals Over a Cakewalk
In which Owen Good levels some difficulty level complaints.