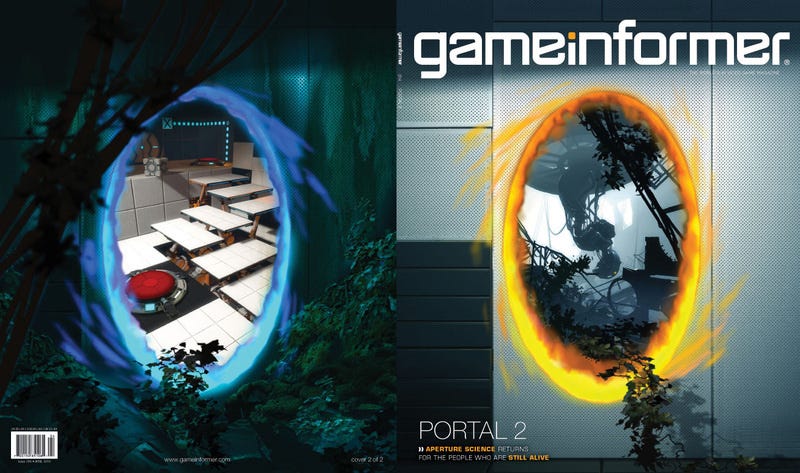 Today's Game Informer cover unveiling is just the latest in a year and a half's worth of Portal 2 news that has been steadily leaking about the Valve game since 2008.
The cover hints at a chance to leave the labs, and GLaDOS, behind, but we've known plenty more than that for quite awhile. Be warned, if you proceed through our Insider's Guide to Portal 2 surprises, plot-lines, characters will be SPOILED.
Cave Johnson, the boss of Aperture who was dead in Portal, will be the principle antagonist of this sequel. How? We'll get to that.
In the game, Johnson, described as an amiable self-made billionaire who refuses to accept the responsibility of his power, starts off as a sort of sidekick to the player but then he starts to lose his grip on humanity as the story progresses. According to an open casting call we received in 2008, at some point in the game, after Johnson has isolated himself from the people around him and lost touch with reality, he becomes the main bad guy.