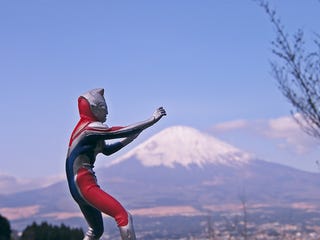 I've lived in Japan for a long time. When I first came here, I liked living here. Now, I don't. I haven't changed. Japan hasn't really changed, either. Something else, however, has.
Maybe all three of these things are part of the same problem.
I would like to say that I intend to flesh out each of the following bullet points in such a way as to minimize hate mail, though that would be undermining the creativity of hate mailers. Instead, I'll just say that, yes, I live in Tokyo and I have for many years, and that I do understand that many of the complaints here are maybe particular to Tokyo. Maybe if I moved out to Osaka, things would be better. What things, though? Well, maybe the people wouldn't bother me so much. Though you know what, if I'm going to choose my place to live based entirely on how little I mind the surrounding people, or if I'm going to live somewhere I wouldn't have to deal with people at all,it might as well be somewhere I wouldn't have to pay quite as much for vegetarian recipe ingredients.
I'm also sure that it's a good idea to address the unavoidable comment that I sound like a person who wouldn't be happy anywhere: Maybe this is true. I have spent a large part of my life circling the globe, immersing myself in languages, and tolerating the hell out of some world cultures. Believe it or not, though, I am the kind of person who focuses on the positive things until, one at a time, I manage to wear them out. In short — and maybe this is just a theory — if I move someplace new, I like it for a while, until finally I can't stand it. This can't possibly be unique to me. Probably millions of people come to not like anyplace they can call "here."
There's a chance that I'm overreacting and/or having some mid-life crisis. Actually, my most recent physical indicates this might just be a quarter-life crisis (I am somewhat unfortunately a paragon of health). To determine whether this is the case or not, I plan to type up a list of things I don't like about Japan. As my frame of reference for "Not Japan," I'll try to use San Francisco. I'll try to start with small things and work my way up to big things. Eventually, we'll enter another topic, which is much more directly related to video games.
Before that, I want to say that all of the Japanese people I know who know of Kotaku.com and are also not complete and total game freaks seem to be under the impression that Kotaku.com is a "website about Japanese culture." Maybe that's interesting. So when I told a friend, "Oh, I'm going to go home tonight and write a column for Kotaku.com," he said, "Oh, so you're going to write about Japan?" For a second, I thought he had read my mind. Well, let's see.
Actually, let's get the
THINGS I LOVE ABOUT JAPAN
out of the way, first.
1. Experimental music: These guys know what they're doing!
2. Classic video games from the 1990s: Goemon 2 is the shit, dude. Panzer Dragoon Zwei is totally the shit, too.
3. Trains: Do I ever love riding Japanese trains — while playing Dragon Quest on DS, and drinking delicious Coca-Cola Zero. [Note: I only love trains on weekdays around noon, when they're not crowded.]
4. Popular music from the 1970s, 1980s, early 1990s
Now onto the complaints:
ANIME SUCKS
When foreign cultures talk about Japan, they usually talk about anime and / or manga. Usually, it's anime. Anime is terrible. It used to be okay. Now, it's not. It's inbred trailer-trash in entertainment form: Every season's new Japanese animation places one-upmanship of every single aspect of the last season higher on their list of priorities than even "make something entertaining." The same can perhaps be said of all Japanese entertainment, though it's not relevant anywhere else as much as it is in anime. Anime used to answer the questions of kids' dreams: "How awesome would it be to be a world-class assassin / kung-fu master / robot pilot / baseball hero?" Now it's just a bunch of shit pandering to perverts and pedophiles. Anime heroes used to be people with amazing job descriptions; now they're reasonably young men who find themselves miraculously sharing houses with a dozen girls aged six to nine, accidentally almost touching every other scene. Or else it's just guys with huge hair and impossible weapons shouting jargon. Long ago, manga aspired to be like Dragon Ball Z: graphically iconic, with a story more coherent than it probably needed to be. Now there's the ADHD-addled Dragon-Ball-Z-inspired One Piece, a manga for the Twitter age if there ever was one.