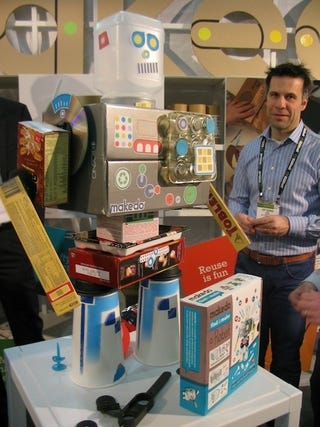 Gaming tends to take over things. We get video games molding movies, video games infesting Facebook. At Toy Fair 2010, I expected to see gaming infecting and influencing toys. I did. But I also saw so many other delightful things.
See, you go to a Toy Fair in New York City's cavernous Jacob Javits center, where big and small toy companies are showing their hot next things, and you expect to see LEGO sculptures, maybe promoting an upcoming sequel to a famous movie.
You get to see the next Atlantis Lego set, the final Bionicle set and one of the first Lego board games.
Elsewhere you've got your people making purple sand. They're near the people shilling for the next Rubik's Slide, an electronic toy vaguely related to the Rubik's Cube in that you hold it with two hands and shift chunky pieces of plastic to line up squares. Trust me — or see our pals' impressions — vaguely R. Cube-related.