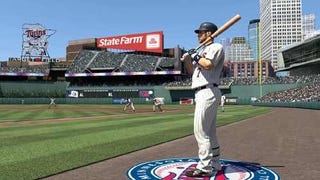 MLB 09 The Show was widely hailed as a best-in-class game, for the sports genre as well as baseball. But Sony's San Diego Studio understood that even last year's effort didn't excuse them from improving on it this season.
Players will find plenty of difference between last year's game and MLB 10 The Show, which releases a week from Tuesday. The team outlined to me the major changes it made over a 30-minute conference call on Friday. I was unable to get myself to their studio for a hands-on preview, so this will have to suffice. Then again, The Show has earned plenty of gamer goodwill and trust. So here's what players can expect in this year's edition.
Real-Time in the Field
Sony posted a video of this a couple weeks back and reaction to it was very strong. "We wanted to create an atmosphere where you feel like you're watching a game on the television, you just never leave the action," said senior producer Chris Gill. Other presentation modes (which will remain with the game if you prefer them) are, between the game action, cutscene-based, and "You feel like you're leaving real time or fast-forwarding into the future," he said.