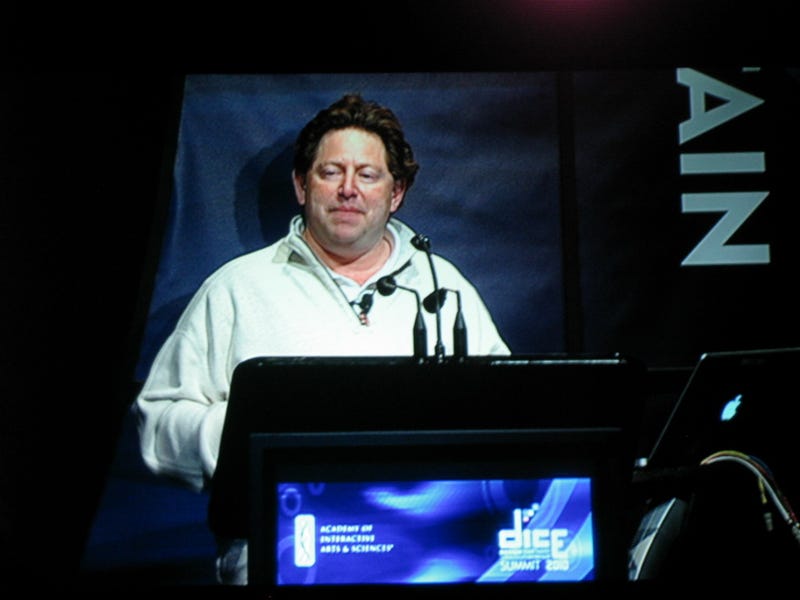 Bobby Kotick, head of Activision, thought he was Luke, not Vader. And he didn't mean that thing about wanting to make game-making no fun.
"I don't know how this happened, but all my life I was the rebel flying the Millennium Falcon or the X-Wing fighter and suddenly I wake up and I'm on board the Death Star." That's the second quip Activision's oft-vilified CEO said to start his talk at the DICE gaming convention today. His first was a joke about the height of his microphone, set not for his height (he's short) but for former EA chief Larry Probst.
Mistakes, Kotick has made a few and he was ready to admit them today.
Most notorious was a late 2009 comment he made that seemed to cement his position as more Vader thank Luke. No, he said today, he didn't mean to sound like, his words, "a dick."
In September he had told a group of investors: "The goal that I had in bringing a lot of the packaged goods folks into Activision about 10 years ago was to take all the fun out of making video games."