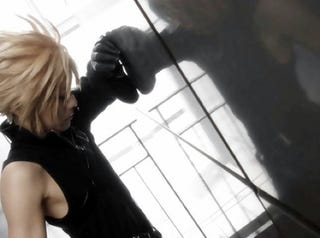 Because, well, people keep asking Final Fantasy XIII producer Yoshinori Kitase about it. And since he's a polite guy, he keeps answering those questions. Aw, that's nice of him!
"I don't get tired of people asking that question," Kitase told Game Trailers, "so I will continue to answer my thoughts at that time as long as people keep asking."
That question is whether or not Square Enix will do a remake of PlayStation 1 role-playing game Final Fantasy VII. Kitase helmed the title as the director of FFVII.
Recently, Square Enix designer and FFVII artist Tetsuya Nomura said he didn't believe that a FFVII remake would happen "for the time being". In an interview with Ultimania magazine, Kitase said this about a FFVII remake, "It is very hard to make games on PlayStation 3 in the same style as the games in that era had. Making graphics will take enormous time."