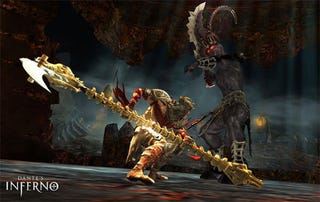 Word just hit from EA that their Battlefield: Bad Company 2 demo is "on pace to become the fastest downloaded demo in EA history." It has been downloaded to Xbox 360s and PS3s more than two million times.
In the past week EA has also said that its Dante's Inferno demo was downloaded three million times, which, if I may inject some expert analysis here, is better than I thought it would do.
Just last month, we reported that the Gran Turismo 5 demo/time-trial had been downloaded a million times in a month.
A year ago we reported that the Resident Evil 5 demo had cracked 1.8 million downloads, more than a million of them in the first three days of availability.