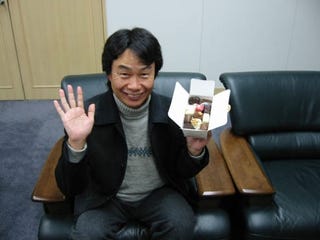 From website 4Gamer.net comes the news that Nintendo is developing new hardware, and Shigeru Miyamoto is working on a new Wii Motion Plus game.
The news is from a recent symposium in which Miyamoto discussed things like hamsters. 4Gamer does not quote him directly, but does state that Miyamoto revealed he is working on a game that uses Wii Motion Plus. This game is not the upcoming Legend of Zelda title.
At the 2008 E3 gaming expo in Los Angeles, Miyamoto announced that Nintendo was making a new Pikmin game.