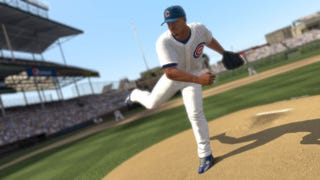 2K Sports is offering a $1 million prize to the first player to throw a perfect game in MLB 2K10, laying down the bounty as a statement of confidence in the authenticity of their game's revamped pitching controls.
The million-dollar prize is believed to be the largest ever offered for this type of contest - a skill-based challenge, rather than a random drawing. 2K Sports isn't putting up the money believing its game is so tough that no one can meet the challenge. It fully expects someone to pitch a perfect game - retiring all 27 batters without a single one reaching base by any means - and cash in during the contest period from March 2 (the game's date of release) and May 2.
Essentially, the studio is devoting $1 million of its marketing budget to the claim that its pitching simulation is the most authentic and enjoyable.
"I would be shocked if someone doesn't get it," Chris Snyder, 2K Sports' director of marketing, told Kotaku. "It's very doable. It's been budgeted for. It's in an escrow account, and we're fully expecting to pay it."
There are plenty of YouTube videos showing perfect games thrown in MLB 2K9, but 2K10 will perform differently. In it, players select a pitch type with a face button and then execute the pitch with two gestures on the right stick. The setup is intended to to create more realistic variances in pitch quality than can be offered by pitch-meter gameplay, which players can quickly time for pinpoint accuracy.