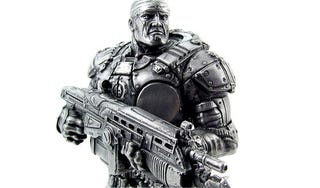 The decade isn't over. It has a year left. Well, screw it: everyone else thinks the decade is over.
If I don't write this thing, right here, right now, I'm probably never going to write it; if I write it next year, everyone will call me a jerk-off goody-two-shoes know-it-all. What this is, right here, is about the decade, in me, and in videogames.
When we last left me, I was in my parents' home in Indianapolis, Indiana for the first time in nearly six years, playing Final Fantasy XIII on my dad's HDTV, nursing what I believed at the time to be the onset of viral meningitis. It turned out that didn't have meningitis; I was just bored. Also, I was eating a lot of things that I typically don't eat. Usually, I live on oats, black beans, peanut butter, and water. I manage to eat 5,000 calories a day of that stuff. Throw Chipotle in there, and my masterfully balanced metabolism is shot to hell.