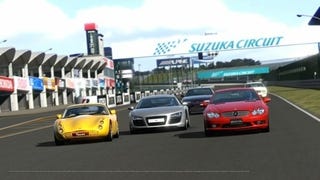 The years-in-the-making Gran Turismo 5 has been delayed. The game was slated for release this March in Japan, but publisher Sony Computer Entertainment announced today that the game's release date is now TBA.
In an official release, Sony stated the release date will be announced at a later date. The company also apologized for any trouble that this delay has caused.
GT5 was first announced at the E3 gaming expo in Los Angeles back in 2006. According to GT series creator Kazunori Yamauchi, Gran Turismo 5 has cost $60 million to make. The game will feature over 1,000 automobiles and 20 different locations.