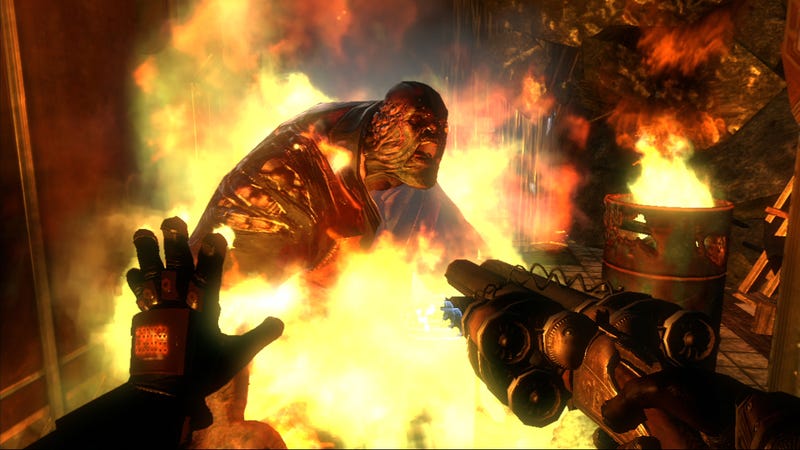 Two levels deeper into BioShock 2 and unwilling to spoil any of the major events in the game, I will instead share a feeling I've gotten from a preview of next month's sequel from 2K Games: Bad things are coming.
Previews of BioShock 2 hitting the Internet today, including this one, are based on the final two levels of what is likely to be the final preview version of the game released to the press. BioShock 2 is a return to the failed undersea Utopia of Rapture and is set, in its single-player mode, a decade after its hit predecessor. The game was delayed from its fall release and is now set to come out for early February. As of today, publisher 2K Games, which supplied the preview disc is allowing me to write about the Pauper's Drop and Siren Alley.
Unwilling as I am to spoil events in the game I'm left to describe technology, gameplay features and mood of this new BioShock that puts you in the drill-hand diving suit of a mysterious early-prototype Big Daddy with mysteries abounding as to who you are, how a woman named Sofia Lamb rose to power in the wake of the fall of Rapture and what the fate of this place at the bottom of the Atlantic will be.
Of the first, technology, my December write-up of the preview build's first three levels should suffice. The game looks quite good, runs smoothly, and only suffers, in its incomplete preview form, from the delayed loading of some textures, which can make detailed areas of the game world — a sign on a wall, for example — look a little blurry before they fully load in.