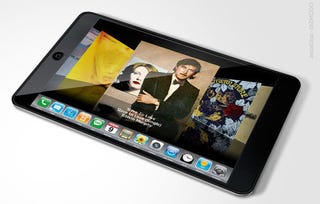 Apple is set to unveil its take on the tablet computer, the touchscreen bigger brother to the iPhone rumored to be branded the iSlate, according to a new report from the Wall Street Journal.
The Journal's report cites "people briefed by the company" who say the multimedia device will "let people watch movies and television shows, play games, surf the Internet and read electronic books and newspapers." That long-rumored, now apparently impending device is reported to be finally revealed on January 27 and ship as early as March, according to the WSJ.
Obviously, we're somewhat interested in the game-playing capabilities of such a device, given the popularity of Apple's App Store, currently bursting with games—admittedly of wildly varying quality—and the desire to acquire shiny new things with touchscreens and Apple branding.