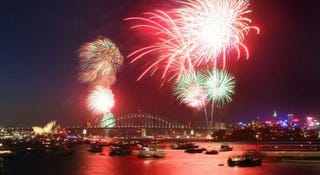 We've said goodbye to a decade that really had no name, but I haven't heard much consensus on what we're gonna call this one. The Tens? Tweens? Twenty-teens? We've got another 9 years and 364 days to figure it out.
Quick programming note: Like Christmas weekend, this too will be one of abbreviated coverage as your erstwhile weekend writer finishes his holiday observances two days behind schedule. Don't worry, the next time we have a shortened weekend will be in May. All standing features will run at their regular times, including weekend coupons.
And with that, here is the week - and the end of the year - in original coverage.