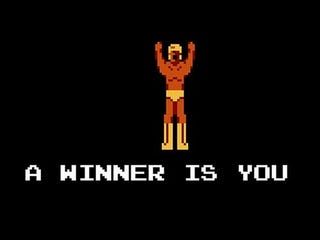 After nearly a year and half of being Kotaku's San Francisco Correspondent and default token girl*, it's time for me to say goodbye. GamePro is whisking me away to that fabled land of print journalism I've heard so much about.
I can easily say that my time here has been well spent. Kotaku taught me more than Stanford University's graduate program in journalism ever did and gave me the chance to write about things I really care about. You know, instead of just boobs, Japanese role-playing games and scandals. Not that I mind writing about those things — actually when you combine all three, it can be pretty fun — but the world of video games is a lot larger than that. That's part of why I went to Stanford; to convince them that this is a subject that deserves the attention of journalism, and yes, being a games journalist is compatible with being a "real" journalist.
*After Leigh Alexander and Maggie Greene moved on, that is.
Here are some of the things I'm most proud of:

Knocked Up: A Look At Pregnancy in Video Games — I'd been pitching this feature idea for years to different publications, but Kotaku was the only outfit that let me run with it. I still find the topic fascinating and I still go out of my way to play games that let you get pregnant in some fashion. It's very much my "thing."