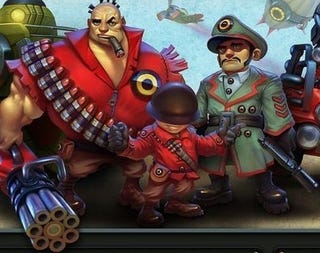 Usually the best gifts we get for the holidays are the ones we buy for ourselves. In my case, this would be an iPhone.
Now that I'm in possession of what people are calling the next big portable gaming platform, I need to load it up with games. I've got a few in mind so far — and I did let Randy Nelson from Joystiq talk me into a Scrabble-type app so we could see who's the better wordsmith — but it'd be great to get your recommendations.
Here's what I'm thinking:
First I need Wurdle and Fieldrunners. Back in March I met the creators of both games at a Game Developers Conference panel and heard a lot of good things about both games. Also, I want to support indie gaming.