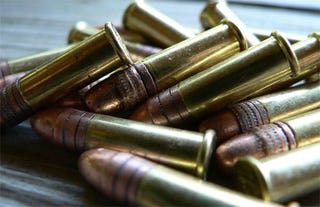 People Can Fly, most famous for its work on the Painkiller franchise, is working on an all-new intellectual property with Epic Games, a game that may be known as Bulletstorm when ultimately revealed. Or so a newly filed trademark implies.
The Warsaw-based developer filed that trademark with the U.S. Patent and Trademark Office last week, specifically for "Computer software for use with personal computers, for use with home video game consoles for use with televisions, and for use with arcade-based video game consoles for use with televisions." That's long for "video games."
It also filed a Bulletstorm trademark for "Printed materials; user manuals; hint books," so expect a manual to go along with it.
While not yet officially announced, Bulletstorm is likely that new "multi-platform game project" from Epic Games that Electronic Arts has agreed to publish, back when things were a little rosier for EA, amid a flurry of EA Partners branded publishing announcements.